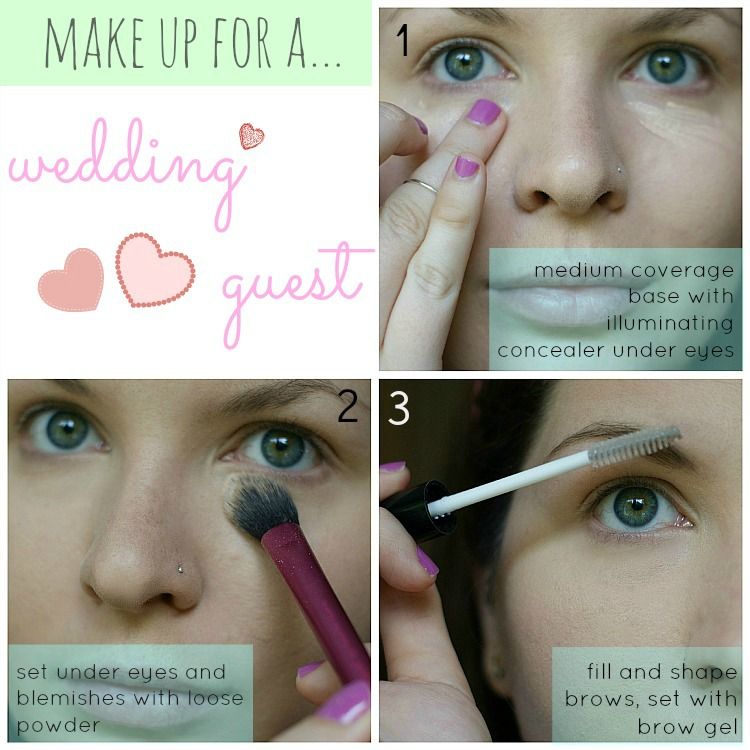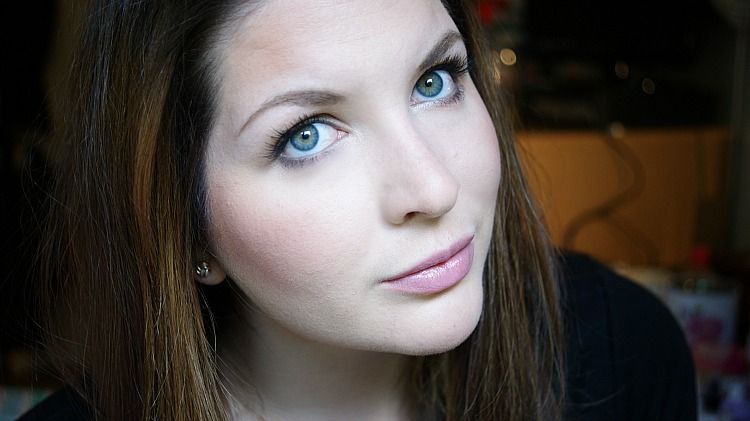 Todays post is inspired by Anna, after suggesting it for me to do on Twitter last week. We hear about bridal make up all the time, but what's right for the guests to wear? I have pretty strong views on wedding etiquette - particularly on what guests should wear, and it goes for make up too. I popped together this post (when I say popped, I mean spent hours making!), to show you what I'll be wearing this summer to a couple of weddings!
1. After applying a primer that suits my skin all over, my foundation of choice this summer will be Nars Sheer Glow - it's a natural, medium coverage and I apply it with a traditional flat foundation brush. I love a good buffing brush, but I think it takes away the care of applying your foundation well - you want it to last, afterall. I'll follow up on any blemishes with Collection's Lasting Perfection Concealer and make sure my under eyes are looking bright with an illuminating concealer - today I used Bourjois Touche Healthy Mix Brush Concealer.
2. Just like the bride, your make up needs to last all day. Setting your base with a good powder is something I can't stress enough - even if you have skin that's on

the

dry side. I use a loose one as it gives extra coverage too - this one is from Look Beauty - Stay Put Powder.
3. Brows are part of my Wedding Etiquette rulebook. They are often subject to fashion and trends and change alot. Please don't ruin someones wedding photos with your obscene brows, just cos Cara D is rocking it. Going with your natural shape, fill them in lightly and set with a clear gel so they don't move. I like 17 Brow Shaper for colour as it's hard (and therefore won't smudge), and MUA Clear Mascara on top.
4. Onto eyes. Always, always always use a primer when it comes to using eyeshadow. It just makes everything go on smoother and stay where it's meant to. I used the Urban Decay Naked 2 palette for this look but any neutral shades will do. I washed a brightening champagne shade over the lid to start - anything with pearl will be pretty.
5. Next, I popped a neutral matte grey in the crease for definition and blended out. Nothing too harsh.
6. I took this same matte shade under the lower lashline for definition.
7. Taking an angled brush, I took a dark shade from the palette and pushed it into my upper lashline. I think you should avoid harsh liquid liner for a pretty, wedding look and use powder to create definition.
8. I'm a big fan of tightlining my eyes (that's the waterline on the top basically) as it's subtle, but effective. I find Avon's Supershock Gel Liner* in black great for this as it doesn't print onto the waterline below.
9. A quick flick of any mascara is all you need if you're going to go for lashes - if not, make sure you curl and apply a few coats, top and bottom.
10. Lashes make a huge difference to your look, especially in photos. I think single inserts are best for a wedding look, as strip lashes can look a bit 'glamour'. I used ones from Mac but Eyelure's are great too. Just a few on the edges is enough to really open out your eye.
11. A good matte bronzer is key to this look - particularly if it's a summer wedding. You want to look healthy in the photos, so add a little to the high points of your face - on top of your cheek bones, temples and a dab on the end of your nose. Mac Powder Bronzer works a treat, or Nars Laguna. I'd then go for whatever blush will suit your dress - something natural and nothing too OTT.
12. I love a good contour, and no one wants a fat face in photos. Just a subtle touch of grey toned colour (and make sure its matte!) under the cheek bones will do wonders. I used Mac Harmony today. And as demonstrated in my photo above, use your eye as a guide for how far down to take your line.
13. Although I have oily skin, the power of a good highligher is enormous. Just a touch on top of the cheekbones and a dab on the cupids bow looks great in photos. Today I used 17 Shimmer Brick.
14. For lips, I like to be comfortable. I highly recommend Clinique's Chubby Sticks for this. Woppin' Watermelon is a fave with a lot of brides I do as it's moisturising, comfortable and fairly unobtrusive.
15. And finally, powder the entire face to keep everything in place and shine at bay - I again used the Look Beauty powder.
And voila! That was a long one folks but I hope you like it as it took me forever. The key to a summer wedding make up look is looking fresh, pretty and flawless and I think this look encompasses just that.