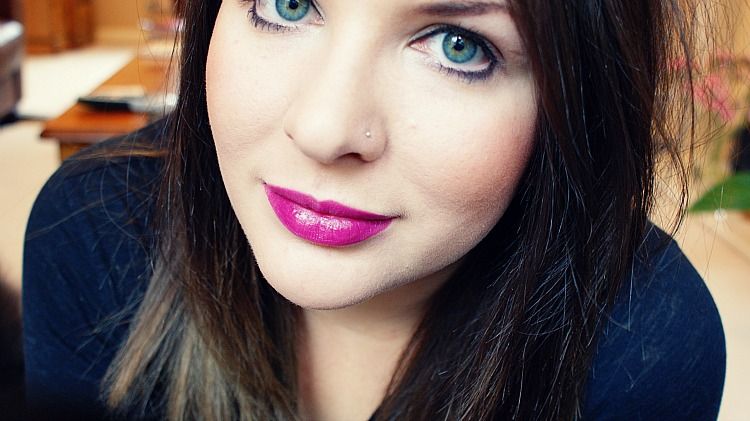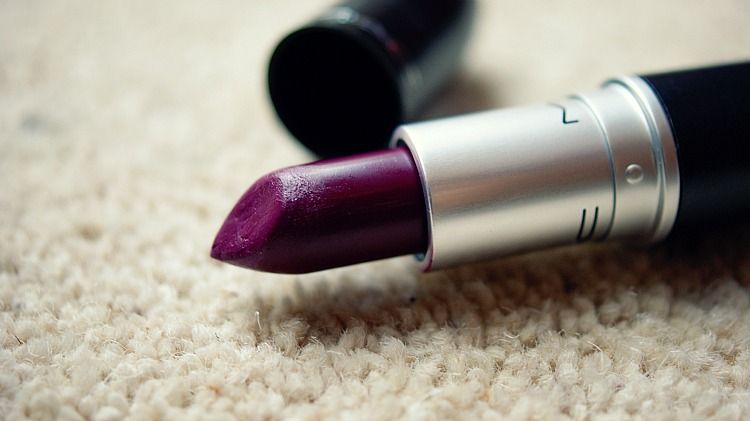 It's New Years Eve! And to mark the occasion, I thought I'd show you the lippy that will be gracing my lips this evening

.

I think this is possibly, dare I say it, my favourite lipstick of all time. I saw this in one of Tanya's videos and it had to be mine. I was so impatient for it that I even had to ask Lizzie to pick it up for me at her local store as I don't have a Mac nearby. Keen bean!
Rebel is a Satin finish which isn't one of Mac's finishes I've dabbled too much in, but for me this lipstick is more about the colour. Rebel is an intense berry shade, almost a fuschia with a semi-gloss finish. It's almost completely opaque. I find Rebel glides on super easily, either with a brush or from the bullet, although with such a bold shade, I tend to stick to a brush for precision.
I think the colour that Rebel shows on your lips is very slightly different to what it shows in the bullet, where it looks more plummy, but I also think it depends on the light because Rebel can look almost vampy on some occasions.
If I could wear Rebel everywhere, I would. It's a really fun shade, but it's also sophisticated and fresh. Another example of how a bold lip needn't be saved for the evening, although tonight it will be complimenting my

NYE attire!
Hope you all have a lovely evening whatever you're up to and see you in 201

3!