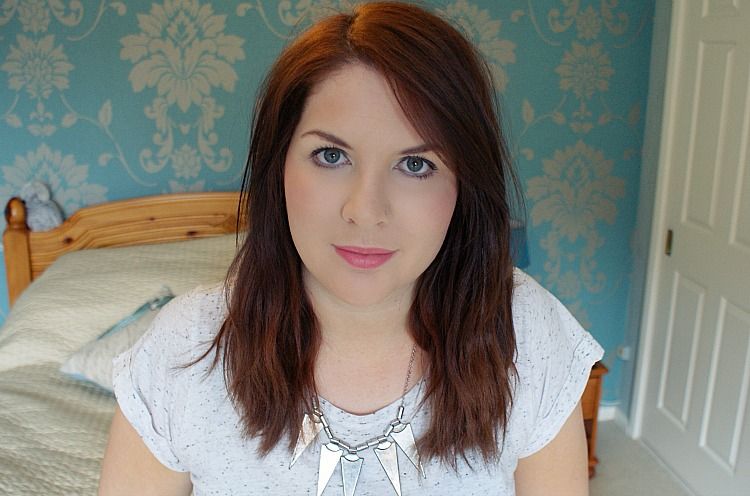 A few of you clocked a new hair colour in yesterdays outfit post - something I've been meaning to talk about! I've been brown for over a year now, dabbled with dip dye but mostly stuck to my brunette roots. I was lucky enough to take another trip to Headmasters salon in Farnham just before Christmas to get my hair done and here is the result!
I went knowing that I was after a reddy brown shade after seeing Jade's gorgeous new locks. As much as I'd love to have waist length blonde tresses, it just ain't realistic, so a quick tint and a trim is enough to satisfy my need for change!
The salon manager James did my hair again for me, as he did last time so I knew I was in safe hands (I even let him trim my fringe!). We had a chat about which red tone to go for, and as my hair was pretty dark to start with, we just picked something that would lift it slightly. I still have a hint of ombre ends and I was a happy for the red to pick those lighter bits out.
Colour wise, I'm really happy with how its turned out. It's a nice refresh and makes my hair look really healthy. In different lights, it looks really different which I like too - it gives it some versatility and th

e

fact that everyones noticing it, must mean it is actually showing through!
James also gave my hair a TLC cut which is right up my street! This basically means that he blowdried my hair reasonably straight and then worked his way through picking out any split ends and nipping them o

ff

as he ran my hair through his fingers. This meant I didn't have to have a huge chunk cut off, but enough to keep my hair swishing and looking healthy. We discussed how I might like a shorter, more defined fringe too which James cut in and styled amazingly (you can see that here!) but of course, I'm useless and can't achieve that myself, hence the above photo which is just a rough, everyday look for me.
Once again, a brilliant experience at Headmasters Farnham and a salon I'd highly recommend to anyone!