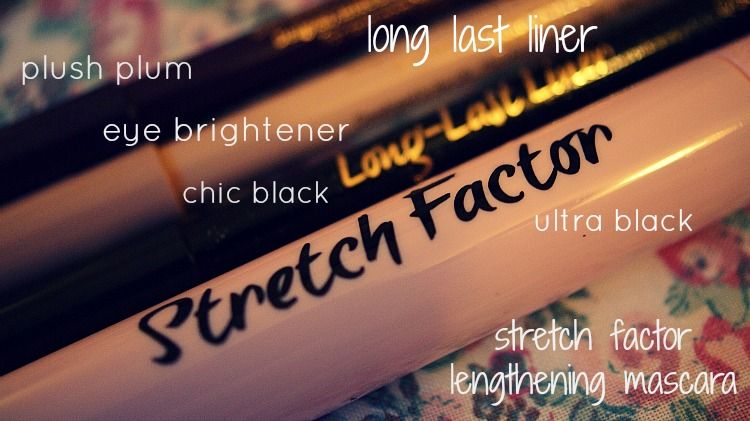 As some of you may know, Look Beauty (the brand of Look magazine)

are currently

having a half price sale both online and in Superdrug.

When I

got wind of this

, I

though

t

it'd be a good time to stock up my kit - get some fresh new colours, a few staples and some bits to experiment with. I've never really done a beauty 'haul' post before but I though this little spree would be a good place to start.
So, Look Beauty. I think it's a brand that'd been around for a year or so, and is the efforts of the beauty big wigs at weekly magazine, Look. I like the majority of the packaging although I guess some of it's quite gimmicky, and what I've seen of the brand - it's fairly decent. In my personal collection, I have a Flawless Fix base from them which is pretty average, and the Tangerine Cream lipstick which I do like and don't wear often enough! Before discount, Look Beauty is at the higher end of drugstore pricing with blushers coming in at £8 and lipsticks at £7.
First up, I picked up two blushers. These are obviously popular as they only had 3 shades left - I was hoping to get a few more but went with what they had. Flirt is a bright, shimmery orange and Sculpt is dusty pinky/plum which I think will be great for bridal work.
Next, I did cave to the £2 nail polishes which aren't for my kit at all - just for me to play with! I got a basic top coat as I was running low, and two glitter polishes as I've had a really good experience with Look Beauty's glitters in the past (I have Bling which is a rose gold and I love it). I got Dazzle which is a gorgeous silvery blue (I just layered it over Essie Lilacism infact and it's a beaut) and Berry Fizz - I can't wait to use them all!
Being the lipstick addict I am, I had to add some lippies to my kit - although I was well behaved and avoided any obvious duplicates. Instead I went for the bright fuschia of Rock Candy and the dusty, subtle toned Baby Doll, which again I think will be a gorgeous bridal shade under some gloss.
Although for myself, I tend to use pressed powder, I do like to have a loose powder in my kit for those really stubborn shiny patches. I think loose powder if a bit more versatile and find you can control the density of application better so I got this one on a whim to throw in. Only downside is the packaging seems a bit flimsy...I really, really hope it doesn't burst open inside my kit bag!
Ph

ew, and finally on to eyes

!

I'd heard Look Beauty were doing a nude eye pencil like the much coveted Mac one, so I popped one of those into my basket, as well as a standard black kohl and a pretty plum which I can't wait to use smudged into the waterline.

And f

inally, I'm working on a shoot this weekend which I think is going to require some bright colour and these two eye shadows in Sorbet and Wow looked just perfect - I love using unusual colours on

the eyes
.
I also picked up a mascara from the brand to see how I get on with it - I'm always on

the lookout for that Holy Grail mascara!
Wow, that was quite a haul. But bargains to be had too - this little lot set me back about £36 instead of £72, and as this is my main expenditure for my job, I'm happy to spend it! But there are some real bargains in there for anyone wanting to try the brand - I especially recommend the Nail Pops!