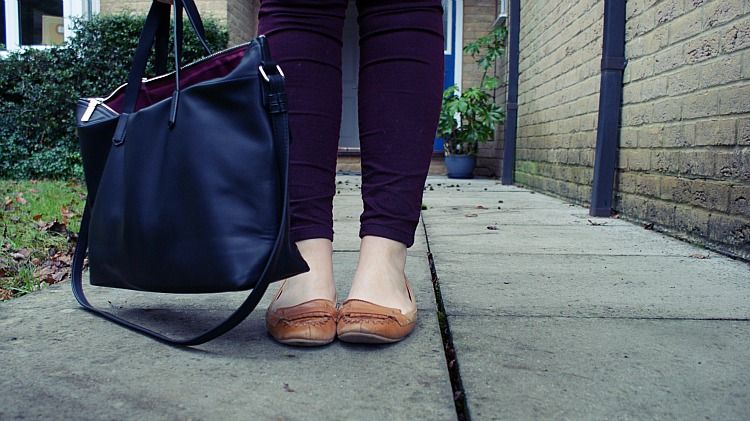 Jacket - Urban Outfitters Sale
An impromptu outfit for you all today (much to my boyfriends annoyance). We've been out this morning to our local outlet - he went on a huge spend up, I on the otherhand, got a couple of Mac bargains from The Cosmetics Company Store and a book for some make up ideas. Very restrained, despite being totally overwhelmed in TCCS and wanting to buy IT ALL.
I got this jacket on a total whim on Saturday from UO. I don't tend to go in there very often, despite always loving their stuff and this was right at the door. £20 down from £90! Camo? Check! Detachable Fur Collar? Check! Gorgeous fit and my size? Check! It had to be done. I was a bit unsure I'd wear it although I loved it, but it's already had two outings so it must've been a good buy! I'm also showcashing my new Zara bag - it's just one of their 'special price' ones - noth

in

g lavish, but it was down to £16.99 in the sale so I thought I'd grab it as I do need an understated black handbag (of course...).
I had a super fun day today - the boy even treated me to Wagamama's which is quite the novelty as he's a student and I'm just kicking off self employed so we don't have a huge amount of cash to spend!
On a side note - I've started taking advertising on my blog so if you're interested, let me know!