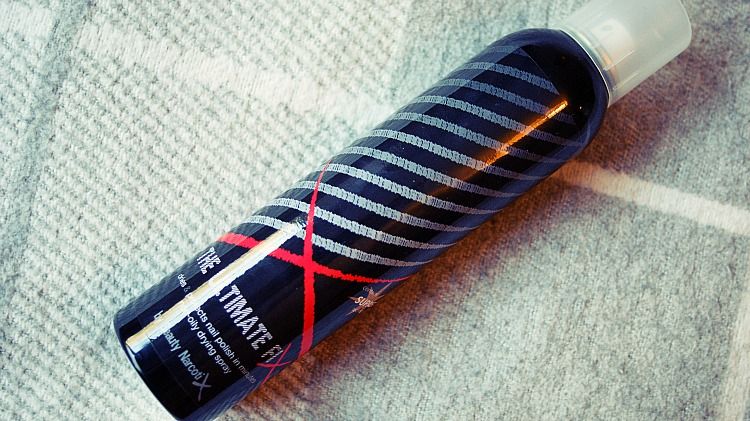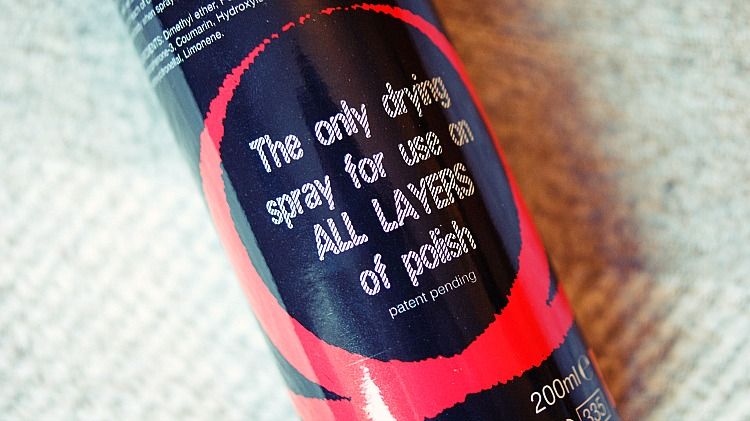 2012 was the year I busted my nail biting habit, and 2013 is the year I've promised myself I'

ll

grow lovely long nails. I love painting my nails - it's still such a novelty (I went through the whole of my teens and early twenties without being able to) and when my nails are at a decent length, I change the colour every couple of days.
One things that doesn't agree with me about painting my nails however, is the patience you need. I'm forever painting them, and then needing to dry my hair or some other unthought-out activity. That was until The Ultimate Fix came into my life!
This is a non-oily spray that you spray onto your nails between coats to not only dry your nails that bit quicker, but protect the layers of polish. As I type this, I'm on day 3 of orange nails and after a long day working on a shoot yesterday (which often takes its toll on your nails!

)

, I can s

ay

100% - there's not a chip in sight!
I'm super impressed with The Ultimate Fix - it's claimed that over 20 hours of drying time is saved with each 200ml can! Hopefully this will become more readily available on the highstreet this year, I'd definitely recommend it!
I'm now off to layer on a cherry red for tonight's girls night out...