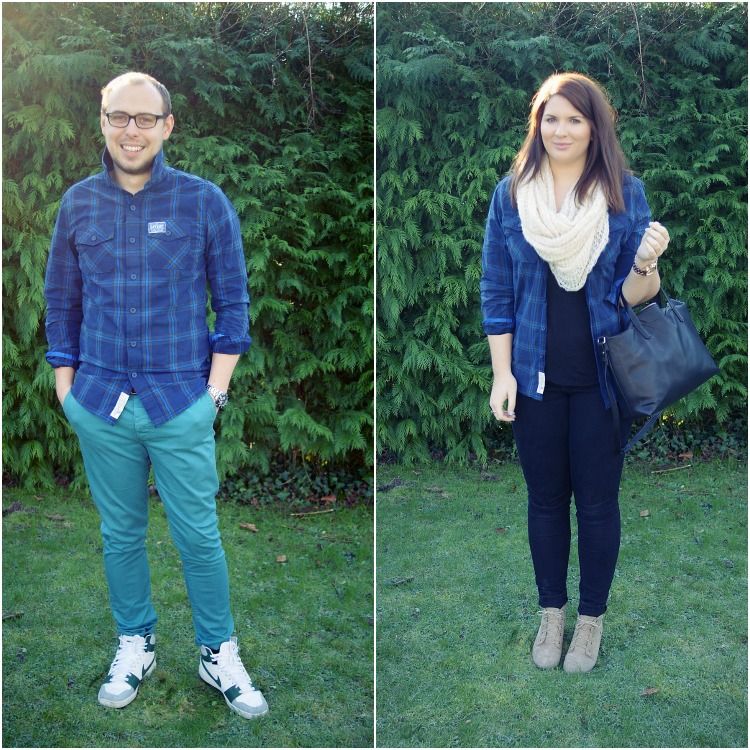 Shirt - Superdry at Cult Clothing*
Shirt - Superdry at Cult Clothing*
This post has been a long time coming - getting boys to cooperate with your 'fashion and beauty blog' isn't an easy feat. But here we are, and let me introduce to you Sam, my boyfriend. For a project in collaboration with Cult Clothing, I was asked to show how menswear can be worn by women. I thought I'd go one step further, and show you the item as menswear, but also as womenswear!
I have to say, I LOVE this shirt. Checked shirts never look right on me - oversized makes me look like a whale, and too fitted looks too restricted, but when I popped this on, it was perfect. I think it's the material it's made out of - a sort of stiff but brushed cotton. Although it's mens and slightly oversized, it's so easy to throw over tshirts and the cut is actually really flattering on me even though it's made for men!
I used to shop in Cult Clothing a lot when I was at uni, they have such unique dresses for girls and I love the guys clothes - they're really comfy and casual. Cult Clothing have a great selection of Superdry shirts, like the one above.
At first I said Sam could have the shirt (gotta get him to behave somehow, right?) but I think I'll be sneaking it into my side of the wardrobe when he's not looking...
Would you, or do you, wear menswear?